Albums
---
Gallery
Wedding photo gallery from previous events from some stunning venues. Coombe Lodge, Leigh Court, Old Down Manor, Tortworth Court, M-Shed, Bristol Museum and Bath Racecourse. We have supplied photo booth hire and Wedding DJ services at so many venues over the years.
Bride and grooms love the green screen technology as they can go anywhere around the world. We have had some random places to add to our collection, such as Cornwall, Dubai and Australia naming a few. We love to deliver that extra special package and with our photoshop skills we can add almost anything for you.
Special requests.
We remember getting booked for a happy couple two days before their wedding as they sadly got let down. But we stepped in last minute and even put their dog on the template as they requested. We used the dog on the green screen and the backgrounds, which the bride and groom loved.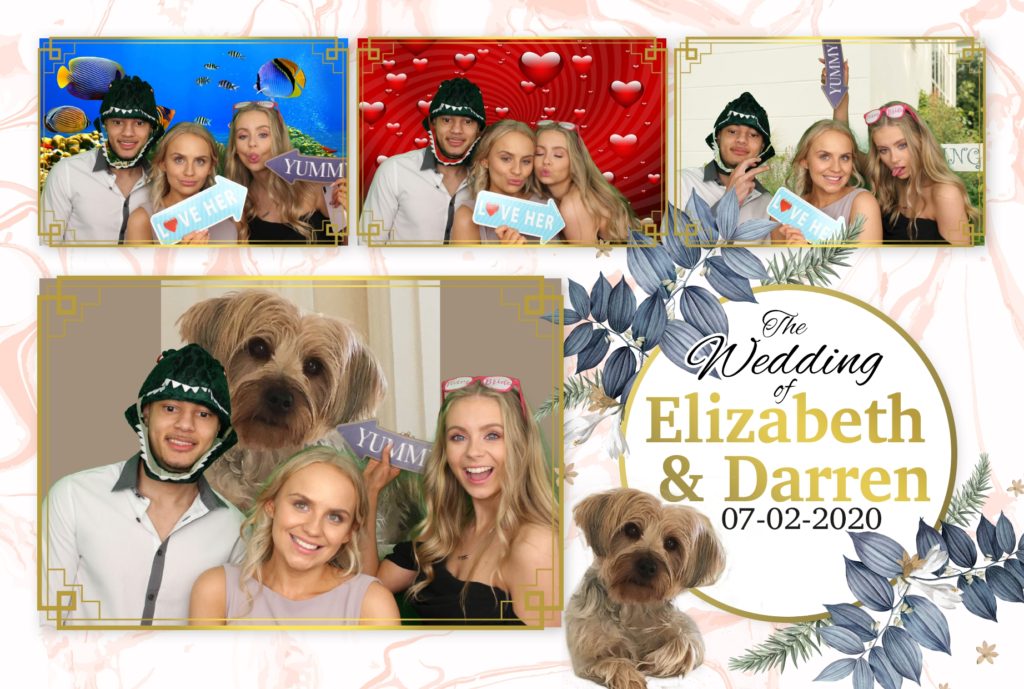 We can also provide a wedding photo gallery at no extra cost, so your friends and family can view/download. With it being a digital copy, they will last a life time.
To see more pictures or find out more about venues. Please visit our BLOG or if you have any questions then please ask. We have loads of 5star reviews on our Facebook page.
As you can see from above, everyone just having the best time at wedding events. Can you spot your self? Would you like to be featured to our growing wedding photo gallery? Just drop us a message and we can get you up on the board.
We loved to be apart of your event, so get in touch today and click HERE to see if we have your date available.