Magic Mirror and Wedding DJ was booked for the happy couple's wedding.
Many congratulations to Mr and Mrs King who got married on the 18th January 2020 at the Hilton Hotel. Everything was just perfect, the room looked amazing and the staff were very friendly and helpful.
First Dance
We started the evening off by cutting the cake and straight after into the first dance. Their song choice was You Got A Friend In Me by Jordan Fisher and Olivia Holt, a perfect choice for a lovely couple. About 30 seconds into the song I let off a confetti canon and then invited all the guests to join them. The second song we got the best man and man of honour up to do a dance, Milkshake by Kelis chosen by the bride. The guys did a great job and loved the song choice.
Magic Mirror
The Magic Mirror open up at 8pm for three hours and just so much fun the guests were having. Trevor was running the Mirror and said there was loads of smiles and laughter. The bride and Groom went for our wedding favour option of keyring, so the first part of the evening we did one design. Later on we changed the design around to suit, all the guests loved the props and the backdrop. You can see a few pictures below, can you spot yourself?
Disco
There was so many shapes being thrown on the dance floor, the happy couple told me they wanted quite a few party dance songs and Disney. I can remember putting a few songs on that got nearly every single person in the room up dancing. It was like going on holiday to Haven with all the party dance songs and they loved them all. So many guests knew all the dance moves, it was great to watch. I think 98% of the guests got up to the conga and made a train all around the room.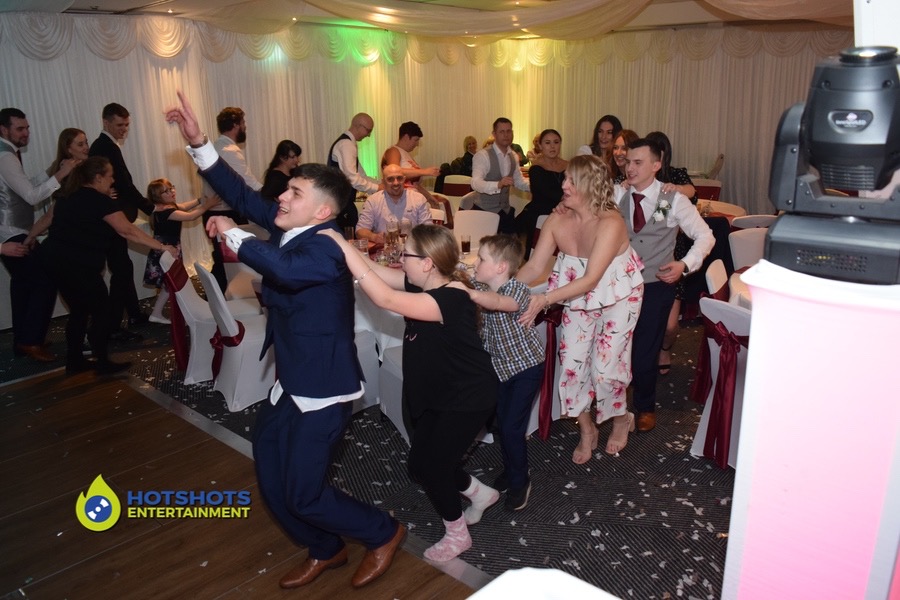 Pictures
I did take some pictures on my camera and you can see a few below, the rest including the Magic Mirror ones you can find HERE. Please tag and share with your family and friends.
The first wedding of 2020 for us, it was such a great night and everyone enjoyed it, I wish we could do it all again. Wishing you many years of happiness together and a fantastic honeymoon.
Thank you for booking with us.
Regards
Morf