Inflatable photo booth hire in black and measures 2.7 meters in circumference and 2.25 meters high. Although it is big it will fit into most venues and houses.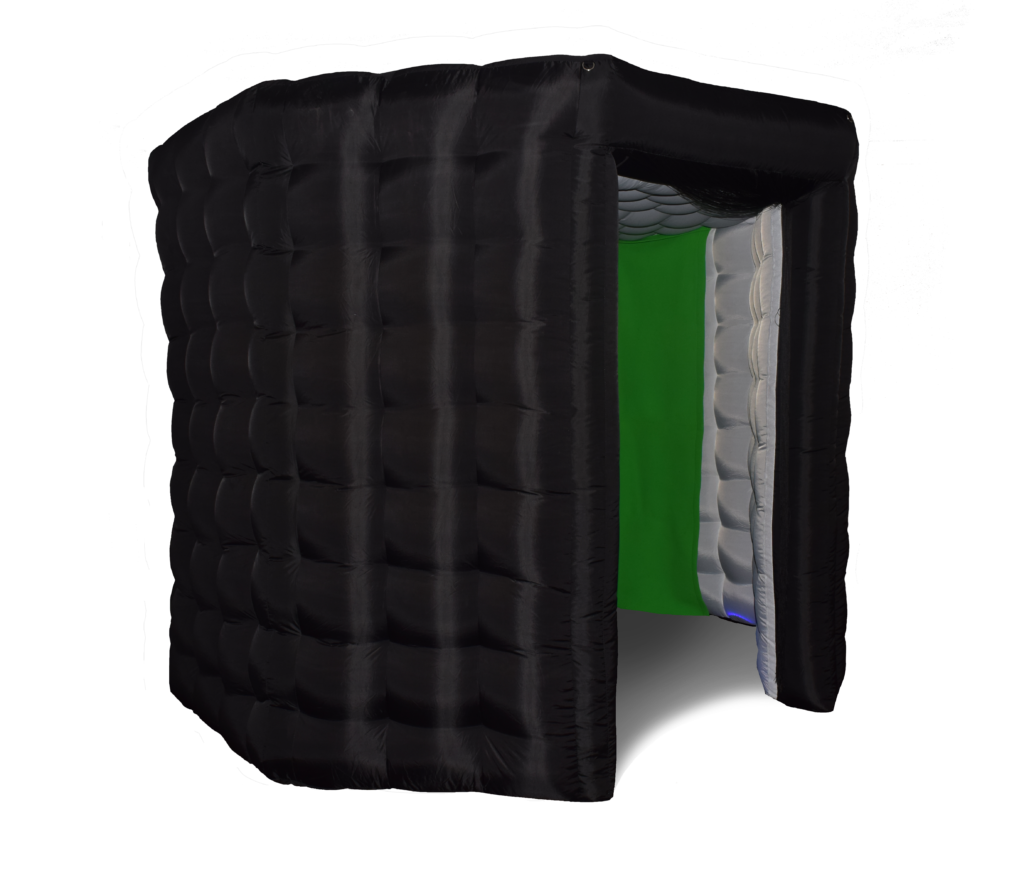 Taking 30-45 minutes to set up and it can fit up to 10 people at one time (depending on size).
This comes complete with green screen (optional) and a constant light, no strobes or flashes are used.
Using a Canon 600d camera and set up to provide the best instant results possible.
This is packed away in storage boxes and can be taken up stairs even if there is no lift.
Inflatable Photo Booth Hire Prices
£299 for 2 hour hire
£399 for 3 hour hire
£499 for 4 hour hire
Click HERE to see if we have your date available and what options we have to book. Click HERE to contact us about any questions you might have.
This inflatable photo booth hire includes unlimited visits to the booth. Instant double 6×4 prints (or strip 2×6), personalized guest book, online gallery, props, green screen, plus a booth attendant.
There is an unlimited option, unlimited prints for every guest in the picture will receive a 6×4 print plus one for your guest book. Book this for an extra £50 for this option.
Add a USB for an extra £15 and have a digital copy to hand.
---
Wedding Favours
A great add on to booking our photo booth, let us take all the stress out of making the wedding favours.
Key ring keepsakes, come in a little gift bag matching your chosen colour scheme. In addition with your names on the back and a little message inside saying "Keep me safe, you'll need me later". Therefore they must be pre-booked because they are made to order and handed to either you or the venue. The staff at the venue can place them on the tables so all your day guests receive one each.
Then later on when the photo booth starts, the guests come up and have a picture taken and we cut out the photo and put inside the key ring for them.
Wedding favour prices
£1.50 each
50 for £60
100 for £100