HotSelfie photo booth hire is the latest and unique system that we can offer to you. You can hire the HotSelfie either for the whole day (wedding breakfast until midnight) or for the evening only 7pm until midnight.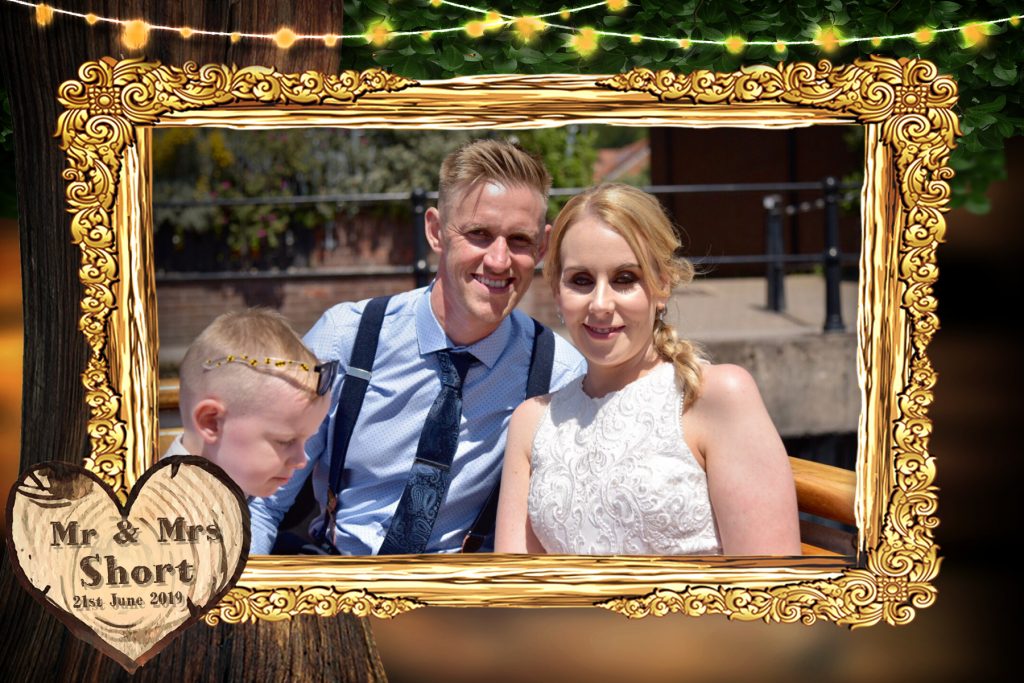 Guest can take/upload pictures to our 55" TV in either portrait or landscape mode. They are then displayed on a slide show, which you can have the print option or digital copy. This is really a fun way for all the guests to get involved; we place the instructions on the tables in some 6×4 photo frames.
We design a template to match with your wedding and these can be either printed out or a digital copy at the end of the evening.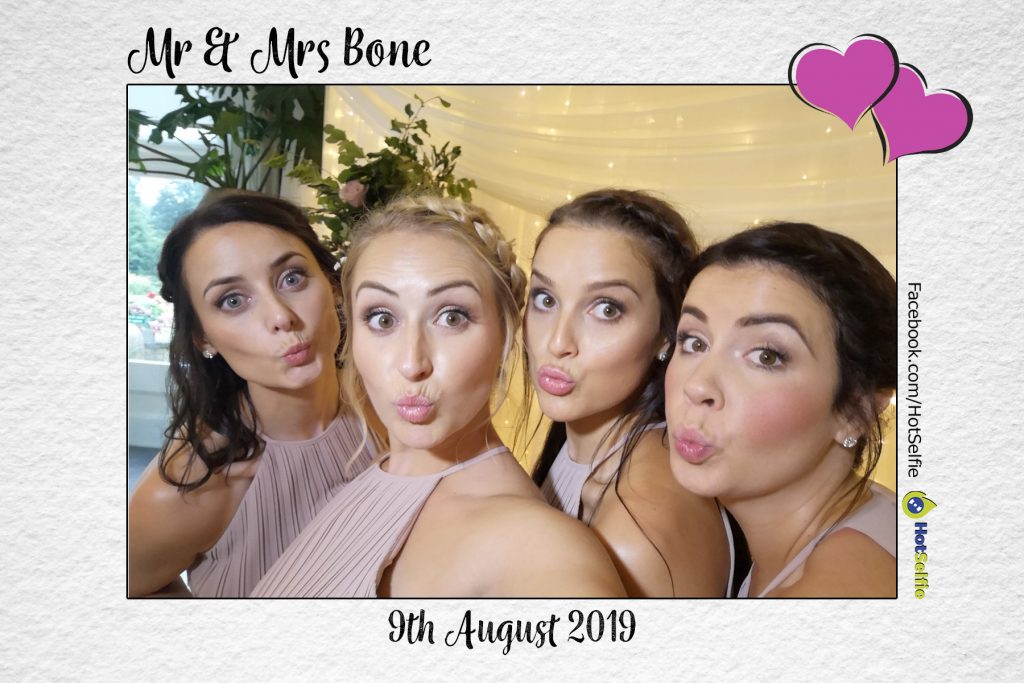 The instructions are simple, guests just need to join our built-in Wi-Fi HotSelfie. Then go on a browser (Safari / Google Chrome) and type in Hotshots/ then it will then show like an app. This is where they can take or upload a picture and even leave a message for you.
There are different designs for the TV, we have a BIG mobile phone, a picture frame and will be getting shortly a retro TV style. They do not take up much room, if the venue already has a big TV on the wall, then please get in touch for a reduced price option.
HotSelfie prices
£295 Evening only digital copy 7-12
£395 Evening only with prints (700 max)
£395 All day wedding breakfast until midnight digital only
£475 All day wedding breakfast until midnight with prints (700 max)
Prop box you get to keep all the props £50
Click HERE to see if we have your date available and what options we have to book. Click HERE to contact us about any questions you might have.
---
Wedding Favours
A great add on to booking our photo booth, let us take all the stress out of making the wedding favours.
Key ring keepsakes, come in a little gift bag matching your chosen colour scheme. In addition with your names on the back and a little message inside saying "Keep me safe, you'll need me later". Therefore they must be pre-booked because they are made to order and handed to either you or the venue. The staff at the venue can place them on the tables so all your day guests receive one each.
Then later on when the photo booth starts, the guests come up and have a picture taken and we cut out the photo and put inside the key ring for them.
Wedding favour prices
£1.50 each
50 for £60
100 for £100