Winter wedding at Old Down Manor with a NYE party to remember. Many congratulations to Mr & Mrs Thie who tied the knot on the 28th December 2019.
They booked DJ Morf, silver disco package and an inflatable photo booth hire. When we met them at their house they told me they wanted the feel of a NYE party and one to remember. Well what a night it was.
The first dance.
The happy couple cut the cake in the foyer and straight after we got everyone into the main room. I then introduced them into the room and the wedding guests were clapping and cheering. The bride and groom dance to Kygo – Firestone (acoustic version) about halfway through I invited everyone to join them. Martin from Studiowise the photographer took some great shots, although this is my one of my shots here.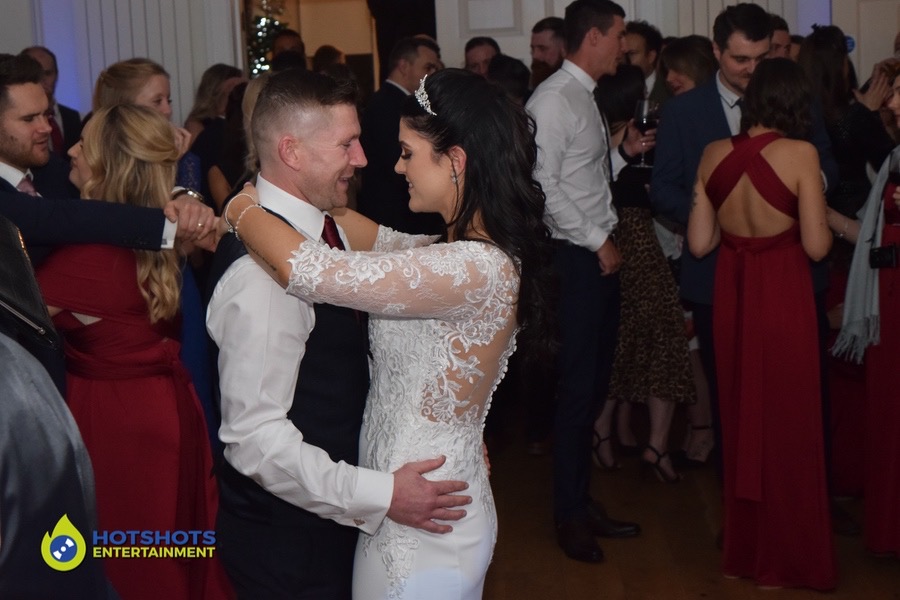 Straight after is was into Beyonce – Crazy In Love, most guests stayed on the dance floor, but everyone also wanted to use the photo booth. Trevor was running the booth and said everyone had a great time.
Photo booth hire
Here are some of the pictures from the photo booth and you can see the rest by clicking HERE and scrolling through. Please download and use the images for your profile pictures etc.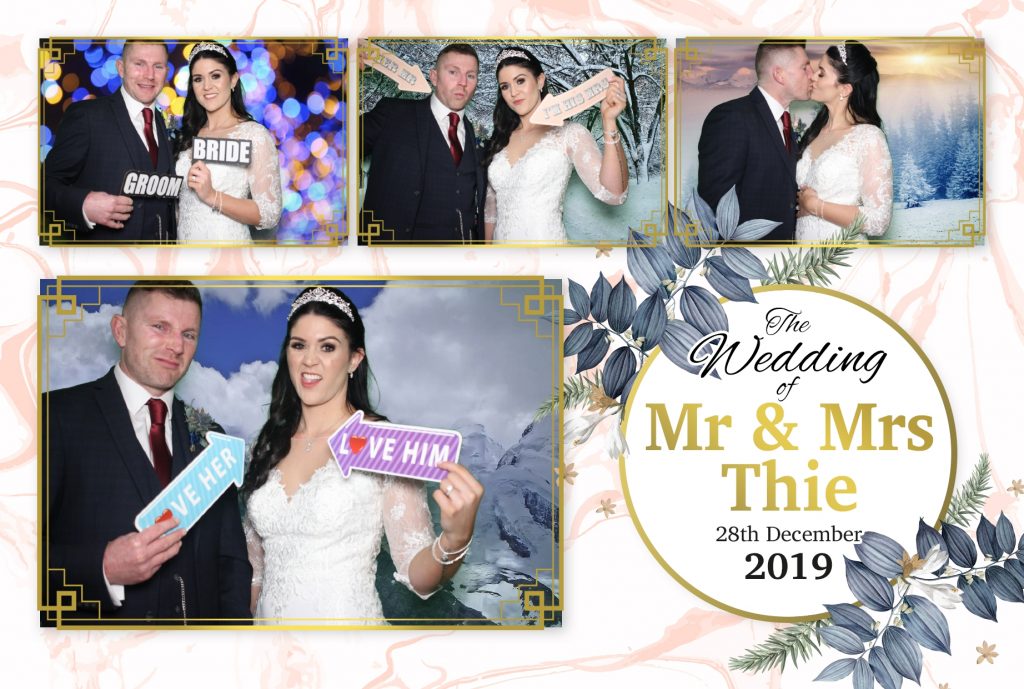 Dancing
There was loads of dancing from about 10pm when everyone came from the bar to thrown the best shapes possible. At one stage I don't think we could fit anymore guests into the room, it was simply awesome. One guy got up and sang Ice Ice Baby which we all enjoyed. Most of the men played rugby and there was some big guys there who just love a good time. It was nice to see the one and only Johnny Wilkinson before he had to leave.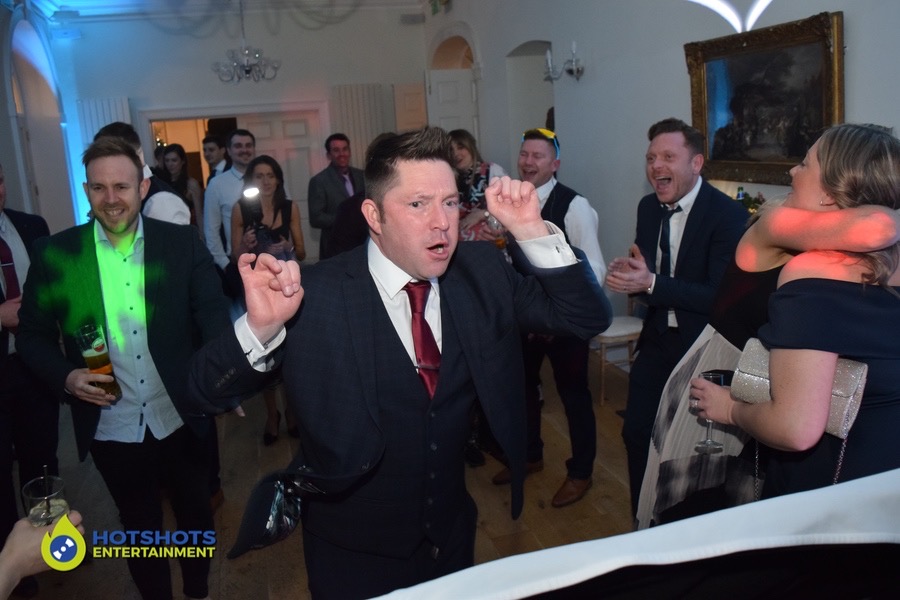 Pictures
I did manage to take some pictures throughout the evening, please take a look below and HERE for the rest. The last song of the evening was Mr Brightside, such a great tune, but they just wanted more, so I slipped in one more song.
Thank you so much for booking with us and we wish you both many years of happiness together.
Regards
Morf